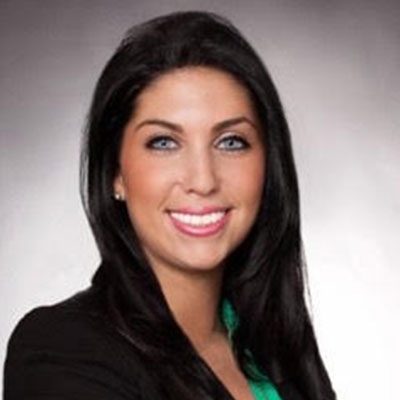 CHARLOTTE, NC – October 2, 2017 – Boston National Title Agency, a leading national commercial and residential title services provider and part of Incenter's Lender Services offering, has promoted Nicole Wolosoff, Esq. to President of its New York office.
In her new role, Wolosoff is responsible for all aspects of serving BNT's New York clients including relationship management, service delivery and quality control. She also leads new business development, recruitment and growth of BNT's New York operations. Wolosoff reports to Incenter Lender Services Senior Managing Director John Keratsis.

"New York real estate transactions are high-stakes, high-pressure deals that repeatedly challenge the experience, skills and professional abilities of all players," said Keratsis. "Clients know they can count on Boston National to get the title and insurance right. Now with Nicole's exceptional attention to detail and commitment to superior client service, our New York office can offer meaningful differentiation to a crowded, competitive and complex market. I am confident Nicole will excel in this new role and continue to grow Boston National's presence in New York."

Prior to joining Boston National, Wolosoff served as Vice President, Director of Operations and Underwriting Counsel at Insignia Title Agency. Before that, she was Vice President and Counsel at Langdon Title Agency. Wolosoff is a graduate of the New York University School of Law LLM in Taxation Program, earned her J.D. from New York Law School and her bachelor's from Towson University.

"I am looking forward to taking on this new challenge," said Wolosoff. "Under John's leadership and with the broader support of Incenter, Boston National has become a significant force in the national title industry and earned the trust of our customers. I am honored to be chosen to strengthen our presence in the New York area."

Boston National's New York office is located at 118 East 28th Street, Suite 314, New York, NY 10016. Nicole can be reached at (646) 801-8962 or [email protected]
About Boston National
Founded in 2006, Boston National Title Agency is a national title settlement and closing services provider and a subsidiary of Incenter. Clients include five of the top 10 U.S. mortgage lenders as well as over 180 super-regional, regional and local community lenders. The company supports all types of real estate transactions including commercial and residential purchases, refinances, private wealth, reverse, HELOC and VA mortgages with title clearance, insurance and closing services. Boston National is headquartered in Charlotte, North Carolina and maintains 17 additional offices in key geographies across the country.
About Incenter LLC
As a Blackstone portfolio company headquartered in Saint Paul, Minnesota, Incenter provides its lender clients, operating in the mortgage and specialty finance markets, with access to capital, secondary markets solutions and fulfillment services. With additional offices in Denver, Los Angeles, New York and Manila, Philippines, Incenter employs approximately 900 professionals worldwide. For more information, please visit www.incenterms.com.
Contact:
Incenter Media Relations
[email protected]
(866)506-0577